Decorator 4 Templates
Decorator 4 provides a number of different templates to work with.
To use a specific template, choose the appropriate file from the Decorator 4 ZIP file.
You can also see templates in the Decorator demo.
Blank Slate
Contains only a single column, but maintains the Decorator 4 header and footer.

Two Columns
Includes a left navigation column.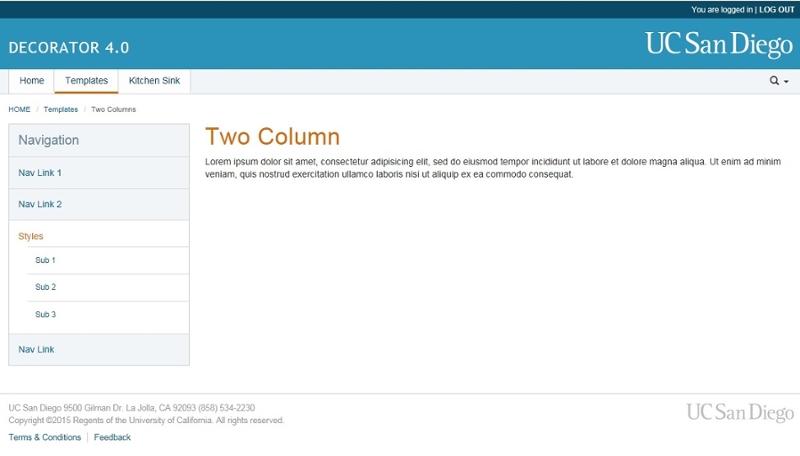 Two Columns B
Includes a large image area suitable for home pages.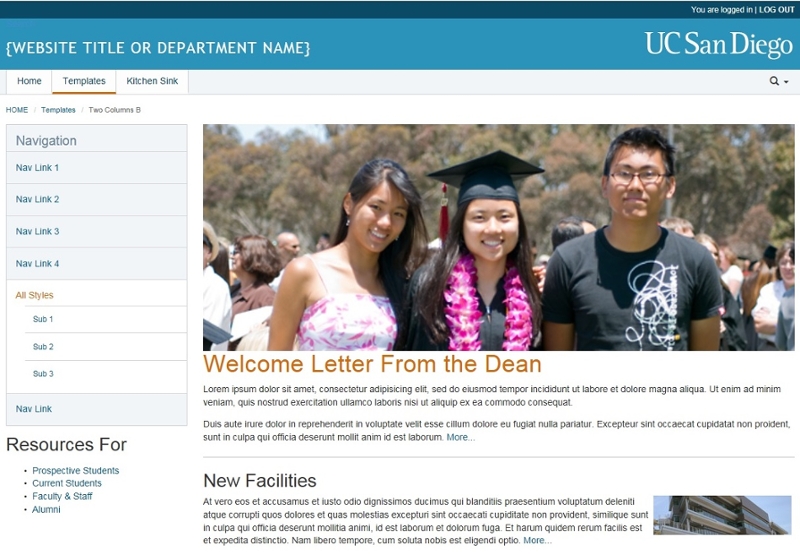 Three Columns
Includes both a left navigation column and a right column suitable for additional information.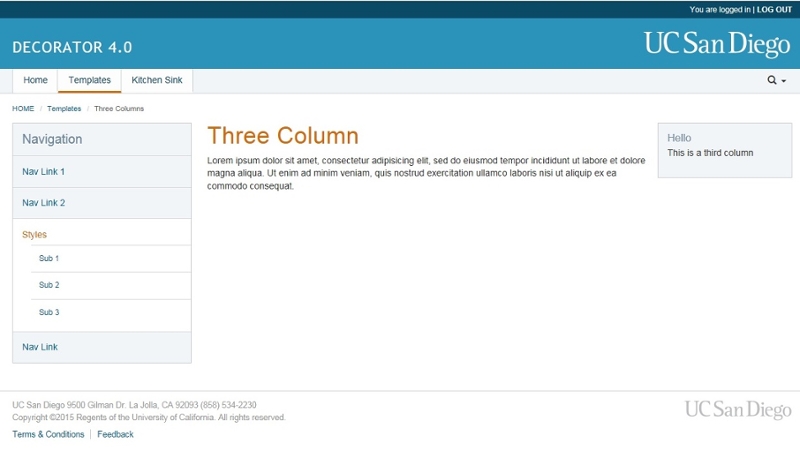 Basic Form
See our CWO forms section for information on requesting and using forms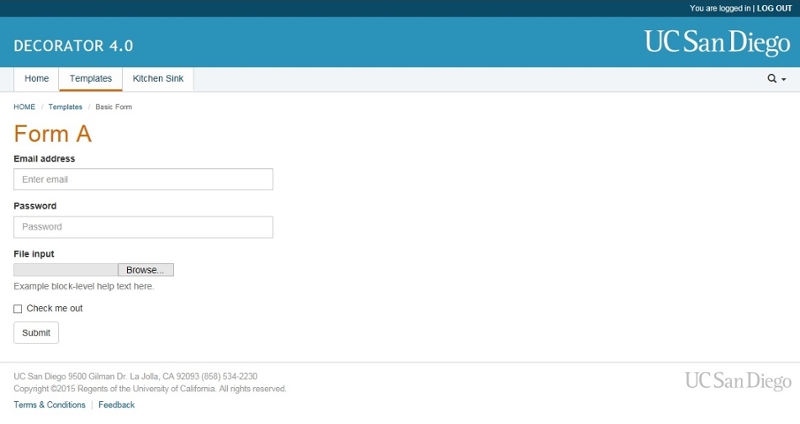 Homepage Wide 
Send a message with a wide image rotator with sections to display content, news and more.