Headline
Aenean ac metus enim. Proin auctor sed ex sit amet vehicula. In mattis vitae ante vel viverra. Aenean interdum sollicitudin sapien, vel fermentum diam ornare vitae.
Full Width Module
The UC San Diego School of Global Policy and Strategy (GPS) addresses the crucial societal challenges of the 21st century. The School's pioneering research builds on internationally recognized expertise of the Americas and Asia, integrates analysis of public policy and markets, and explores global issues of conflict and cooperation.
Learn More
Who We Are
We are a true global society of faculty, staff, students and community partners dedicated to the advancement of knowledge through education and research — all with an eye on building a Pacific community. The school is anchored in the reputation and successes of UC San Diego and the University of California system.
Our History
While our School stands among the world's top graduate schools of international relations and is the established leader in its focus on Asia and the Americas, this is only part of the story. It is also anchored in the reputation and successes of the University of California, San Diego and the University of California system as a whole.
We are the public policy leader at one of the nation's most accomplished universities, with an integrated faculty from the well-recognized UC San Diego fields of international relations, political science and economics, where professors are among the top 10 in the country in their respective disciplines. We have the sixth largest research and development budget among American universities, and we have many Nobel Prize laureates. We are proud to be ranked as the number one college in the nation for the fifth consecutive year based on research, civic engagement and social mobility.
Staff
Our staff is dedicated to supporting faculty, students and friends of the School with valuable, innovative, and timely services. They are committed to the goal of attracting, developing and retaining a diverse and outstanding faculty. Discover the listing of departments and staff members.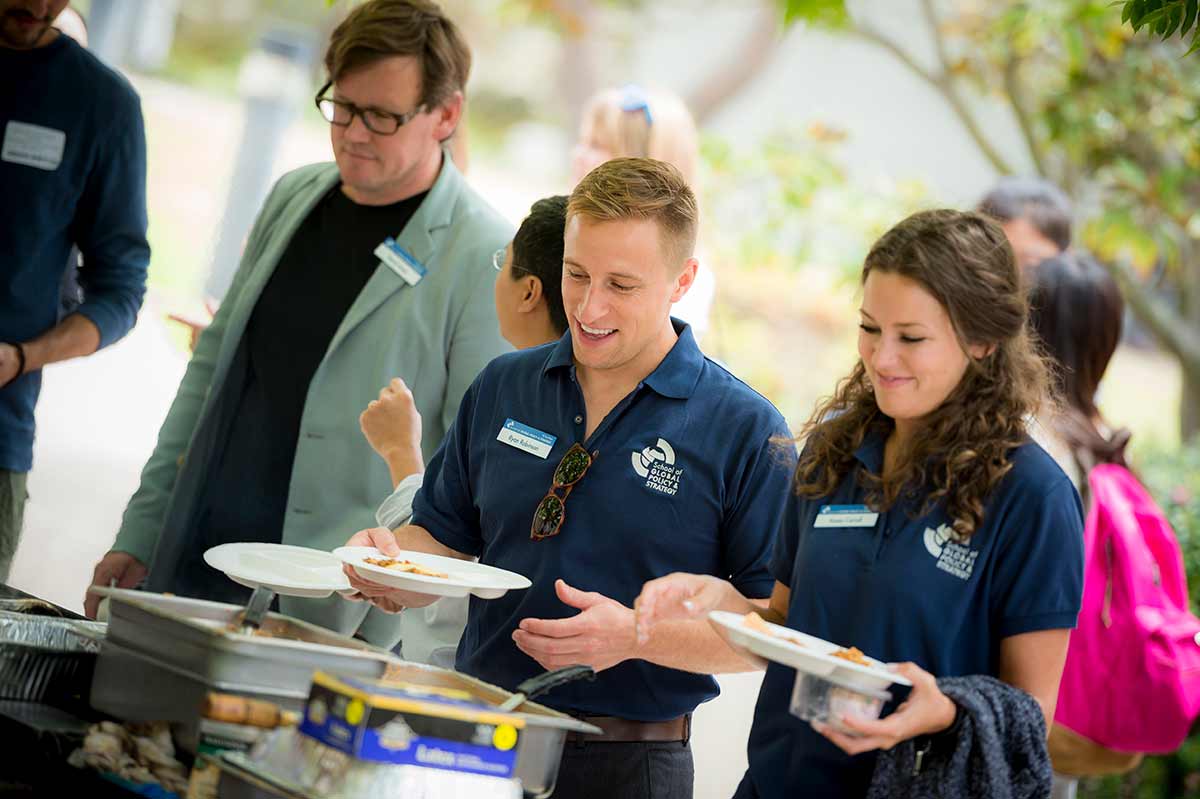 Small Inset
While our School stands among the world's top graduate schools of international relations and is the established leader in its focus on Asia and the Americas, this is only part of the story.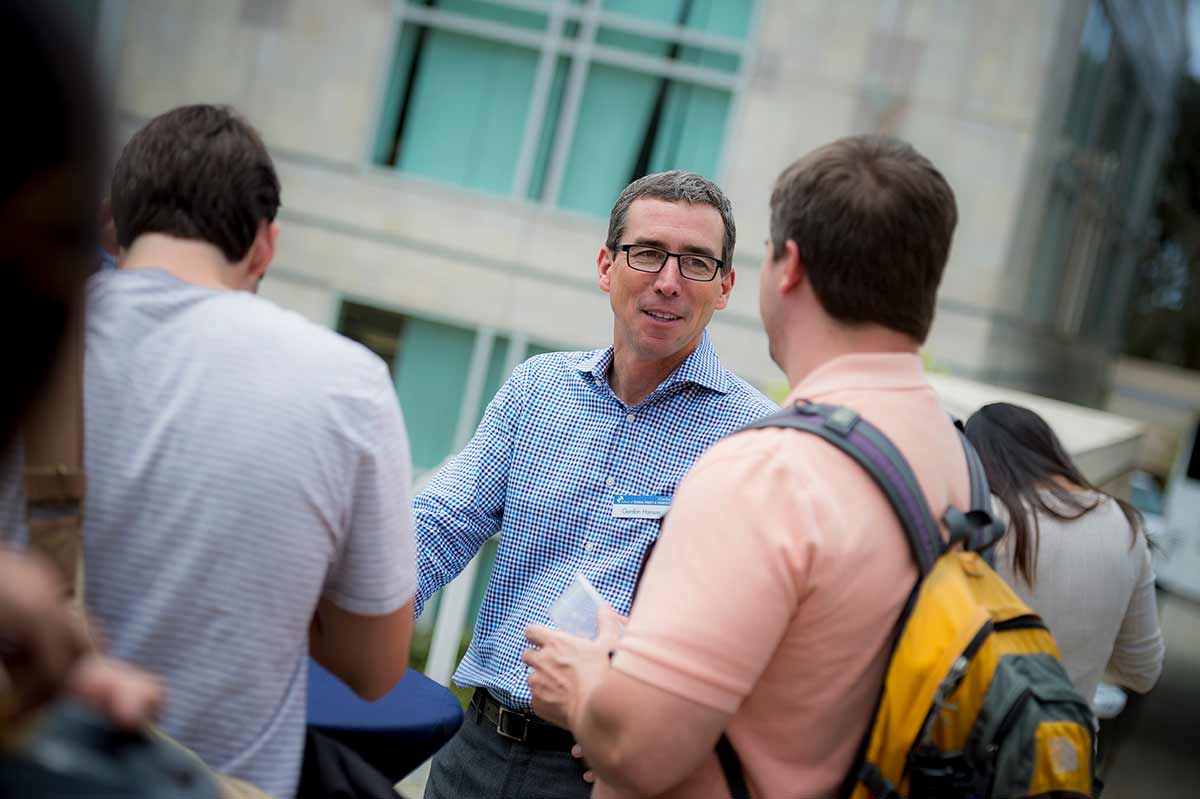 Faculty
Students have unmatched access to internationally renowned faculty who integrate rigorous scholarship with an enthusiasm for teaching and active engagement in and out of the classroom. Learn more about the range and depth of their vast research interests today.
Full text Width Module
The International Advisory Board was formed in 1986 to aid the dean in achieving the vision and mission of the School. Members provide counsel on current issues that affect our role as an established leader in the region. A list of current and emeritus members is listed below.
William A. Bold, Senior Vice President, Government Affairs, Qualcomm Inc.
Kurt M. Campbell, Founding Partner, Chairman and CEO, The Asia Group
Carlos Casasus, Director General, Corporacion Universitaria para el Desarollo de Internet, A.C. (CUDI)
M. Javade Chaudhri, Partner, Jones Day
Kathryn J. Colllier, Vice President and Treasurer, Sempra Energy
Shawn Covell, MAS-IA '12, Vice President of Communication and Devices Group and Director of Technology Advocacy and Spectrum Strategy,Intel Corp.
Peter Cowhey, Interim Executive Vice Chancellor for Academic Affairs and Qualcomm Professor of Communications and Technology Policy, UC San Diego
Ambassador Diana Lady Dougan,Senior Advisor, Center for Strategic and International Studies
Phyllis Epstein, Community Volunteer
Aaron Feldman, President, Sunroad Enterprises
Gordon Hanson, Acting Dean and Director of Center on GlobalTransformation,GPS
Robert (Bob) Hormats,Vice Chairman, Kissinger Associates Inc.
Bill Huang,CEO, CloudMinds
Aaron Jacobson '08, Materials Manager, United Technologies Aerospace Systems; President, GPS Alumni Board
James (Jim) D. Jameson, President, LIDCO Inc.
James Lambright,Former Chairman and CEO,U.S. Export-Import Bank
Zhong Yuan Li, Chairman, China HealthCare Holdings Ltd.
Ron Mannix, Chairman,Coril Holdings Ltd.
David Michael,Senior Advisor, Boston Consulting Group
Diana Villiers Negroponte, Public Policy Scholar, Woodrow Wilson International Center
Henry (Hank) Nordhoff, Chairman and CEO, Banyan Biomarkers
Kyota Omori, Chairman, Mitsubishi Research Institute Inc.
Scott Park '90, President and CEO, Doosan Infracore Construction Equipment
Brooke Partridge '91, CEO and Founder, Vital Wave Consulting Inc.
Rafael Pastor,Former Chairman of the Board and CEO, Vistage International
Brian Powers, Chairman Emeritus, Hellman & Friedman LLC
Jeff Rector '97, Partner, Sheppard Mullin Richter & Hampton
Jeremiah Robins,Chairman andCEO, Great Pond Management Co. LLC
Donald J. Rosenberg, Executive Vice President, General Counsel and Corporate Secretary, Qualcomm Inc.
Sachio Semmoto, Chairman, RENOVA Inc.
Andrew (Drew) E. Senyei,Managing Director, Enterprise Partners Venture Capital
Richard N. Sinkin, General Partner, InterAmerican Group
Kwan L. So, President, EVG Enterprises Inc.
Ricardo Tavares, CEO, TechPolis
Vice Admiral Robert Thomas, Jr., U.S. Navy (retired)
Manuel Weinberg, President, Finteco
Yiru Zhou '93, Vice President of China Operations, Qualcomm Technologies Inc.
Eric Zwisler, Chairman, Cardinal Health China
Mr. Nicholas B. Binkley
Mrs. Frances Hesselbein, Chair, Leader to Leader Institute
Ms. Lucy L. Killea '75, California State Senator (Retired)
Mrs. Susan Lew, President, S. Lew & Associates
Mr. Lawrence B. Robinson, President, La Jolla Investment Co., LLC
Mr. Hans W. Schoepflin, President, Panta Rhea Foundation
Mr. R. B. Woolley, Jr., President, Girard Capital
Contact Us
Department of Web Development
9500 Gilman Dr.
La Jolla, CA 92093-5785